Shop by: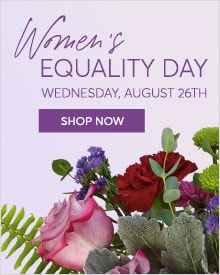 Make Someone Smile Flowers
House of Flowers has all the best blooms to make someone smile, laugh, or just send a little cheer! We offer a vast selection of beautiful arrangements for both delivery and pick up at our store. In addition to flowers, you can gift a long lasting plant or a dozen romantic roses - anything goes!
Congratulations!
Someone you know has just done something amazing. Maybe they scored well on a difficult exam (or exams!-gulp), or perhaps they found out they landed the job of their dreams. Don't just be happy with them. Show them you are happy for them with congratulatory flowers from House of Flowers.
Corporate
Outstanding business partners and associates deserve to be recognized. Make your workplace, your vendor's, or your customers more pleasant with a corporate gift of flowers. House of Flowers delivers fresh cut arrangements, green or blooming plants, and corporate gift baskets, all of which are first-rate ideas for first-rate professionals.
Birthday
Sending a Birthday card is a nice gesture, but Birthday flowers can brighten someone's special day right away. Request the Birthday girl or boy's favorite flowers, or let our expert floral artisans create a custom Birthday floral arrangement. Add a balloon, plush toy, or gourmet chocolates to really make them smile!